Buying a New Home?
If you are ready to make an offer on a home, here is what you can expect during the buying process: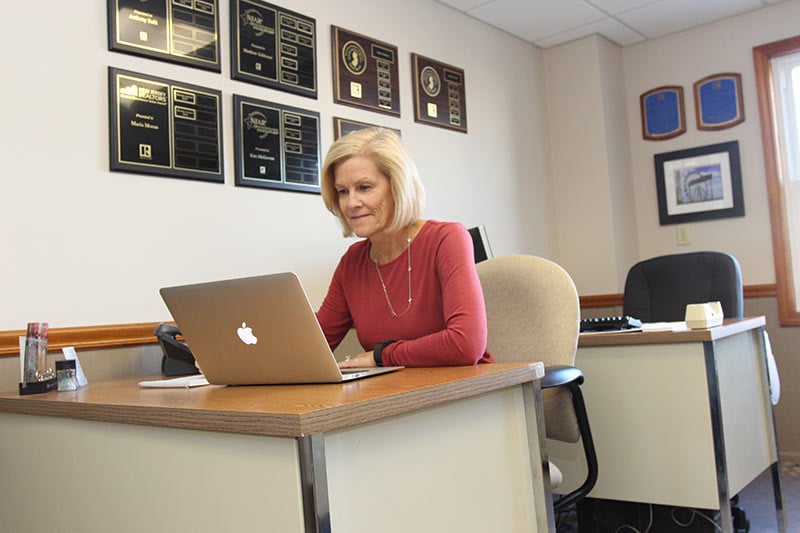 Pre-Qualification letter
Buyer will attain from a reputable lending institution, a Pre-Qualification letter stating they are approved for a loan. This letter must accompany any offer to purchase.
---
Calculating the Offer Price
The Buyer's Agent will research the home's current value and present the Buyer with comparable homes which have recently sold. This will help the Buyer decide what is a fair price to pay for the home and what the initial offer should be.
---
Earnest Money Deposit
Buyer makes an initial Earnest Money Deposit which is held in an escrow account and applied toward the sale.
---
Formal Offer
The Buyer's Agent will assist the Buyer in filling out and signing the legal forms required to make a formal offer.
---
Negotiation
The Buyer's Agent, at the direction of the Buyer, will negotiate the offer with the Seller's Agent and try to come to a reasonable agreement.
---
Execution of Contract
Upon acceptance of the offer or the negotiated price, the Buyers and Sellers will both sign the contract. The contract is then considered to be fully executed and is sent to both attorneys for review.
---
Attorney Review Process
There is a mandatory "Attorney Review" process for which the contract and details of the sale are further clarified and negotiated by both parties. Upon completion of this process, both attorneys will sign off and the home will go "Under Contract". The home will no longer show as "Active" in the multiple listing service.
---
Applying for Mortgage
The Buyer will apply for a mortgage and provide the lender all necessary documents.
---
Home Inspection
The home inspection will be scheduled and completed.
---
2nd Deposit
A 2nd deposit is normally made after Attorney Review concludes but before the closing takes place.
---
Mortgage Commitment
A date will be specified in the contract by which a mortgage commitment must be received stating that the Buyer has in fact attained the loan.
---
Insurance
Buyer will apply for and attain all Insurance policies required to close. This can include Home Owner's Insurance and for home's located with in a flood zone, Flood Insurance.
---
Utilities
Buyer will have utilities switched over into their name scheduled for the day of closing.
---
Closing Time
Congratulations! The Buyer can now attend the closing and enjoy their new home.