Renting a Summer Home?
If you are interested in renting a home for the summer, here is what you can expect from start to finish: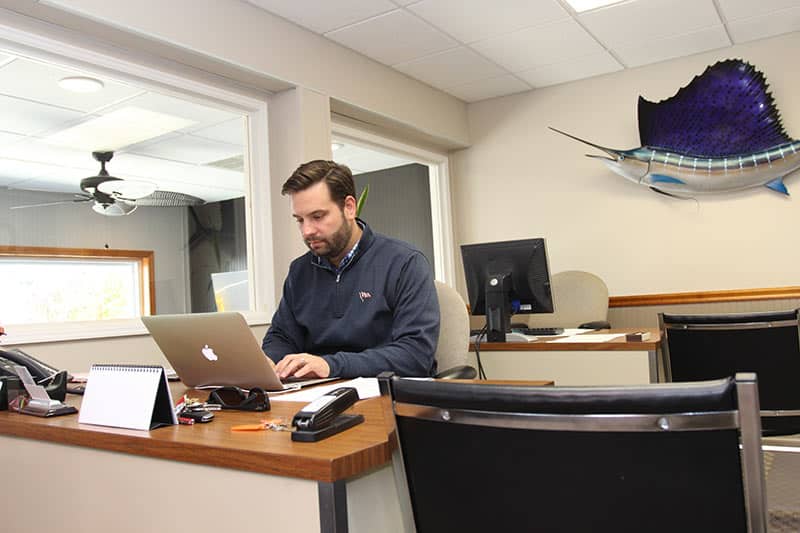 1. Search Rentals
Stop in our office or visit our website to search available homes for rent. We always recommend that all our tenants view the homes in person before renting, if they are able to.
---
2. Agent Assistance & Showing
An Agent will assist you in finding the perfect rental and will accompany you to view the properties.
---
3. Filling Out & Signing The Required Documents
Once you have found a rental, an Agent will assist you in filling out and signing all the required documents in order to rent the property.
---
4. Payment Process
An Agent will explain the payment process. The lease will also state when all payments are due.
---
5. The Day Of Check-in
Check-in is at 3pm on the day you move in. You can pick up the keys at our office between 3 – 5pm. If you are arriving later than 5pm, please call our office to make arrangements.
---
6. What To Bring (Renter's Checklist)
Make sure to bring sheets, towels and pillow cases for your stay if your rental does not include them. You can also view our Renter's checklist.
---
7. Beach Badges
Some rentals include beach badges, but for those which do not, beach badges can be purchased daily, weekly or for the season. Children under 12 years of age are free and Senior discounts are available. Your welcome package will include information on where you can purchase beach badges.
---
8. Garbage/Recycling
Tenants are asked to put out garbage/recycling on each day of pick up during your stay, as a courtesy to the next tenant. Your welcome package will have this information. Please note: There may be times where the previous tenant has accumulated garbage since the previous pickup, including garbage from cleaning the home upon check-out. Please do not be alarmed if you notice there is garbage from the previous tenant which needs to be put out by you. You will find that you may need to leave garbage for the next tenant to put out for you as well. This will depend on which town you are in and which days they pickup garbage. If you find that there is an unreasonable amount of garbage left by the previous tenant, please contact our office.
---
9. Checking Home Thoroughly Before You Leave.
Upon leaving, Tenants are asked to check the home thoroughly for belongings as to not leave anything behind. If you do leave something behind, please call our office immediately and report it to an agent so that we may try to locate your belongings. We also have a lost and found at the office as many Tenants or Owners will bring left behind items to our office.
---
10. Security Deposits
If you chose to pay a refundable security deposit rather than buy ADP (Accidental Damage Protection), the Security is sent to you 5 days after check-out so long as the Owner has not contacted Schlosser Real Estate about any damages. If the Owner does contact us and request security be held, the Tenant will be notified of this.
---
11. Re-Up For Next Year.
After the vacation, the Tenant is given the option to rent the same corresponding weeks for the following year, so long as it is approved by the Owner. Your welcome package will have a form specifically for this purpose. Please fill this out and give to an agent when dropping off your keys.