Renting your Summer Home?
If you are renting out your home for the summer, here is what you can expect from start to finish: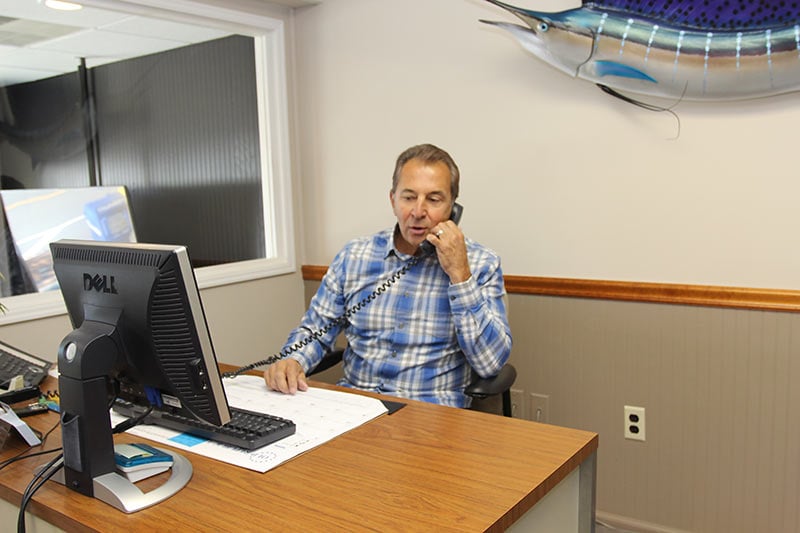 1. Fill Out Rental Authorization
If you have not yet signed up with us, please call or visit our office to fill out the necessary paper work. To sign up online via email Click Here. We will email you a digital authorization form, by which you can fill out and sign via your computer.
If you call our rental manager Rachel at (732) 793-7755, she can assist you with determining a rental price and answer any questions you may have.
---
2. Keys
Owner will supply copies of the keys, or Schlosser Real Estate can make copies for you.
---
3. Photo Shoot
Once keys are provided, our Photographer will go take pictures. Depending on the time of year, he will do his best to photograph the home to the best of it's showing abilities. If the home is winterized or their is outdoor furniture stored inside for example, he will do his best to photograph. If he is unable to photograph a pool or hottub in the winter, or the exterior with all the furniture outside, any photos the owner can provide temporarily, are a great help. Until he can photo these elements before the summer. If the home is currently occupied or you need to discuss anything with him, Click Here to contact our IT Director/Photographer.
---
4. Live On The Web
After being photographed, your rental will go live and be accessible on our website and in our rental software. If you are listed with any other brokers, all brokers share the same system and data. If Schlosser makes a change to your listing, that change will show up on any other brooker's site that you rent with  and vice versa.
Not all listings are viewed the same however by the public. We have spent a lot of time and money in perfecting the front-end of our website for the viewing public. Making searches easy and user friendly as well as 100% mobile friendly. Any other broker you may list with, may only have the 1st search page as mobile friendly, but when the consumer starts viewing properties, it is no longer mobile friendly and very hard to navigate. NOT ON OUR SITE! We have customized our search to always be easy to use on any mobile device. And on our Desktop site we are the only broker with custom search results. This means consumers can view a entire page of search results rather than have to scroll through each rental one by one, which is very tedious process. We invite you to try other broker's sites and compare with ours, and you will see the difference whether on desktop or mobile device.
---
5. Showings
An Agent will accompany tenants on all showings. Please notify us if there is a winter tenant as well as any showing instructions you may have. We also need to know if there is an alarm or a key code. We will always make sure to lock up and put the alarm back on if this is the case.
---
6. Deposit and Lease
An Agent will assist tenants in filling out the necessary paperwork to rent the property. The agent will also take the initial deposit and explain the payment process going forward. We are the 1st and one of the only brokers in our area to take credit cards as well as Venmo payments. This makes it very easy and fast to receive payments and also provides a finance option to many tenants who choose to pay off their vacation over time on their credit card.
---
7. Security Deposit
Schlosser Real Estate will hold the security deposit.
---
8. Check-in
Schlosser Real Estate checks the tenant in and provides the keys to tenant on the day of check-in between 3-5pm.
---
9. Checking Between Tenants
The Owner is responsible for checking the property between tenants or the owner's cleaner or representative. The Owner must notify Schlosser Real Estate immediately if any damage is observed or if the home is not left in an acceptable condition.
---
11. Returning Of Security
Schlosser Real Estate automatically returns the security deposit on the 5th day after the expiration of the lease if they have not been notified by the owner of any issues.
---
12. Minor Issues
Schlosser Real Estate is not a property manager,  however we will handle minor issues which arise during the season. This may include such things as: Wifi not working or tenant can't get online, Cable TV not working, Toilet not flushing, Keys not working and other issues like this. Our staff work very hard during the season going out every day to resolve the issues they can. If there is ever something major which arises or something they can not fix,  we will contact the Owner.
---
13. Re-Ups For Next Year
After the vacation, the Tenant is given the option to rent the corresponding weeks for the following year, so long as it is approved by the Owner. We have a process in place for re-upping tenants and notifying the owner. No re-up is confirmed until we receive an authorization from the owner for the following year.