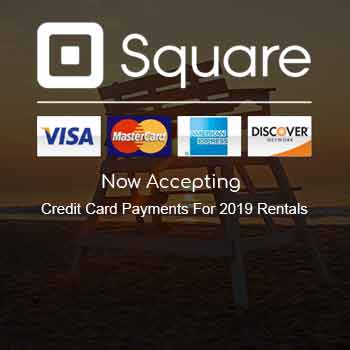 Now Accepting Credit Card payments
We are now accepting credit card payments for 2020 summer vacation rentals.
NOTE: Our credit card policy is changing for 2020 rentals. If making a payment by credit card, the entire rental balance must be paid at time of payment including any fees. If you want to pay security by credit card, it must be included in the initial credit card payment. There is a 3.6% (+ 0.15) per transaction convenience fee when using a credit card. Credit card payments must be made no later than 61 days to check-in.
To make a payment by credit card
Visit PaySchlosser.com