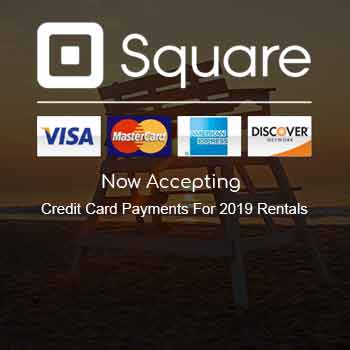 Now Accepting Credit Card payments
We are now accepting credit card payments for 2019 summer vacation rentals. If you would like to re-up for next season and need to make your down payment or pay in full, we can swipe your card in the Office, take the Card # over the Phone or you can submit a payment online. Sorry, we are not able to take card payments for 2018 rentals.
NOTE: There is a 3.6% (+ 0.15) per transaction convenience fee when using a credit card. No credit card payments are accepted within 60 days of check-in.
To make a payment by credit card, you may do one of the following:
Visit our office and swipe your Credit or Debit card.
Call 732-793-7755 to provide your card details.
 Visit PaySchlosser.com to enter your Card details.